Hi folks, we've been a little sparse on updates here for a long time, and I'm sorry about that. We are working on a number of new, handmade products for the store, and are also phasing out some of the products that we were buying wholesale and reselling. We will probably always have a few items we don't make, like the straight razor and the horn combs, but we really want the bulk of the store to be handmade items. We are also working on being more active with our Instagram account, and we just started a YouTube account as well.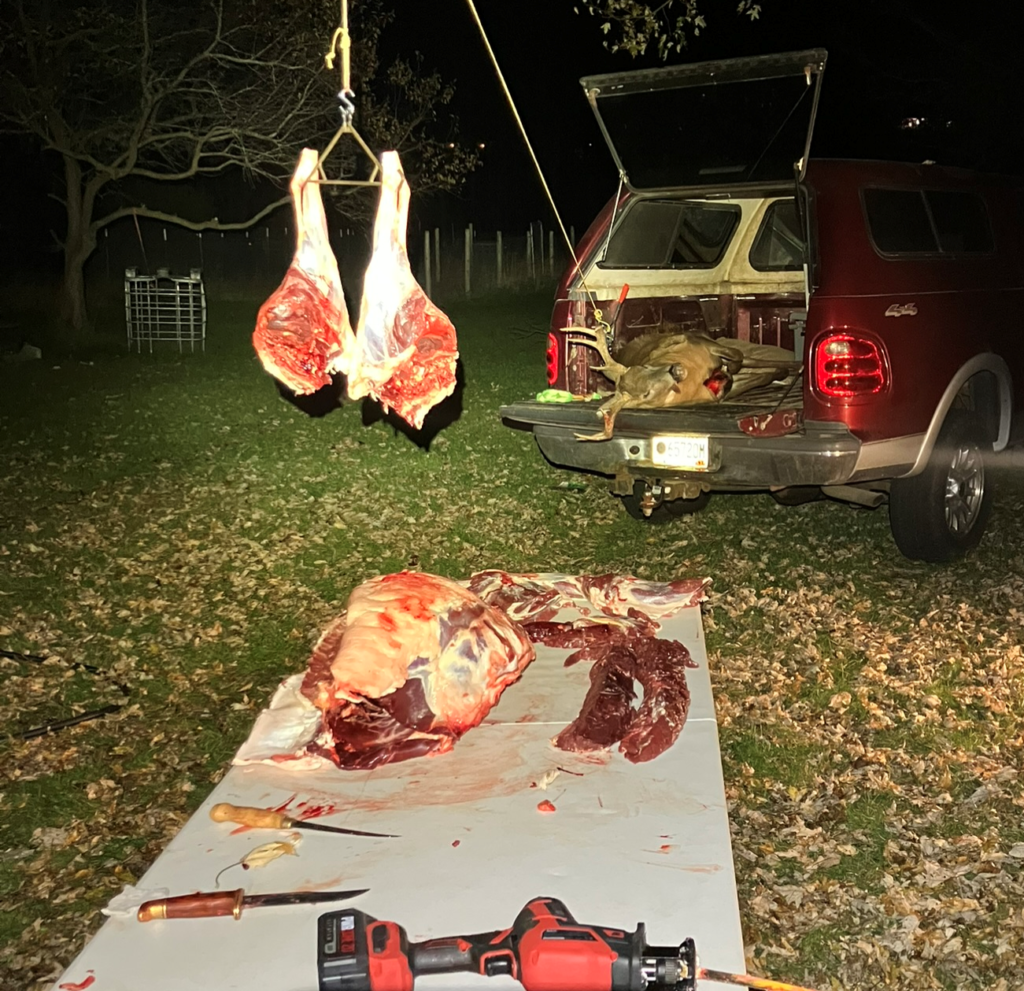 Right now, we are at the tail end of deer hunting season here in Wisconsin, and most of our activity revolves around that for the time being. Almost all of the meat we eat through the year we get by hunting, and we do all our own processing, including making sausage and luncheon meat. We are also working on new products for the store that will utilize home-tanned leather from the hides of the deer we eat. Expect to see hunting, butchering, and hide tanning content on our channels for now. As the seasons change, so do our activities, and our content will follow that seasonal flow. After deer hunting, the next big push we'll have is maple syruping, and you'll likely see lots of content related to that when the hunting/butchering/tanning content peters out.
Right now, most orders are shipping out within a week, even if there are soaps on backorder in the order that we have to make before shipping. We are working on bringing up our low/no stock soaps to be better able to ship Christmas orders right away, but if you are thinking of ordering something for Christmas please get your order in no later than Dec 15. Any order we get by Dec 15th, we will do our best to ensure you receive by Christmas (and that includes allowing extra time for USPS delivery), but orders we receive after that date may not ship until after Christmas. If you are looking for a Christmas idea, our wool-blend scarves are 20% off from now until they are gone or Christmas, whichever comes first.